Flashing Instructions For Windows
Getting your Quartz64 Model A up and running is easy! Just follow these steps and pay close attention to the instructions.
Downloading The Image
Head on over to the releases page for the latest release and download plebian-debian-bookworm-quartz64a.img.xz from the "Assets" section.
Flashing
The first step is to download a disk image flashing utility such as Rufus, which will allow you to unpack and flash the compressed disk image to your target storage device in a single operation.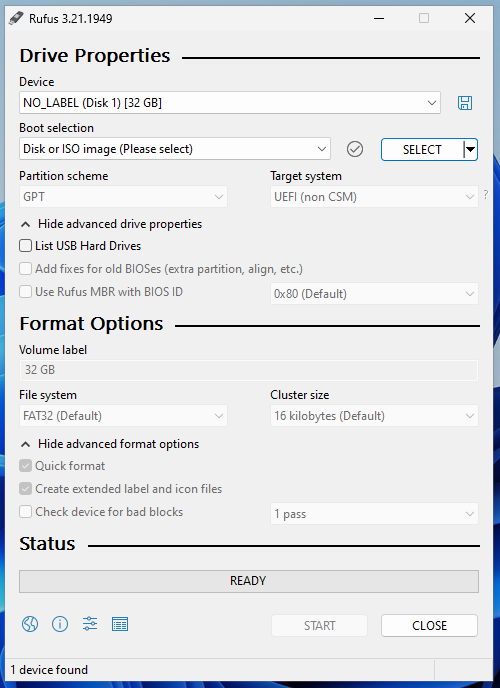 In Rufus, choose the right device for your SD or eMMC adapter, then click on "Select" to choose plebian-debian-bookworm-quartz64a.img.xz from where you have downloaded it. Leave the other options at their default, they do not matter for this process. Hit the "START" button when you are ready to flash the image. This will take a while to complete, but Rufus will give you a progress indicator.
Once the image writing is complete, you're good to go. Connect your target medium to your Quartz64 Model A.
Next Steps
For information on your next steps, please consult the RUNNING.md in Plebian's quartz64-images repository. It'll tell you the default login details and give you some hints regarding specific aspects of the board and software stack.